PDJ Vibro Blog
Read the latest news, developments and views from mass finishing specialists PDJ Vibro Ltd.
Three new vibratory finishing machines from PDJ Vibro Ltd are helping the Metal Improvement Company (MIC) at its Derby facility to streamline the 'C.A.S.E™' isotropic superfinishing process, which uses a combination of controlled shot peening, surface treatment by oxalic acids and non-abrasive vibratory finishing to enhance the fatigue strength and surface properties of components operating under stress and enable them to resist high stress loadings.
With over 80 years of experience in the vibratory finishing business, PDJ Vibro are leaders in the metal finishing industry. That means we understand that, in manufacturing and production, capacity planning is not always an exact science and making decisions about equipment investment may not be straightforward. That's why PDJ Vibro offer a unique no quibble 30 day money back guarantee.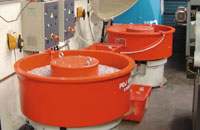 Well-established precision engineering firm, Dowse Engineering Ltd, based in Bletchley, Milton Keynes, boasts an excellent reputation amongst its prestigious customer base, which includes companies in motor racing, medical technology, aerospace, and the photographic and telecommunications sectors.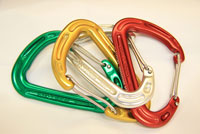 One of the UK's leading anodising and plating specialists – Anodisers Runcorn Ltd – has eliminated the labour-intensive task of manually deburring and removing inclusions and minor surface defects from mainly aluminium and copper components, following the installation of a new vibratory finishing machine from PDJ Vibro Ltd.