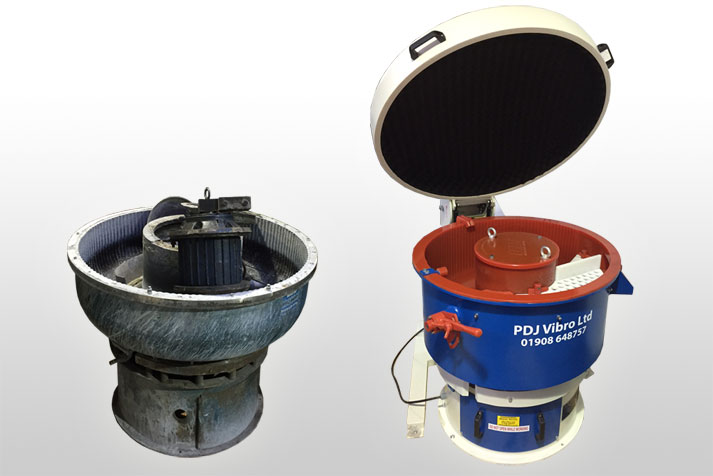 If you have old or redundant Vibratory bowls / troughs, Centrifugal or Barrel Finishing equipment you can now part exchange towards brand new equipment. No matter if the equipment is too small, is missing unload, too noisy or is past repair it will have a value.
We are now actively seeking all models of vibratory, barrel and centrifugal finishing machines to replenish our refurbished and spares departments.
To arrange a visit to the PDJ Vibro Technical Centre & Showroom or to find out more about your options please contact Paul or David on 01908 648757.