Get In Touch With Us
We can provide you quotes, sample processing or simply call you back, just complete the form below. Alternatively call us on 01908 648757
Our sub-contract department is ready to take your call - 01908 648757
With same or next day turnaround as standard you could resolve your finishing headaches today.
If you have a mass finishing need but are not ready to invest in new equipment why not take advantage of our state of the art sub-contract service. While purchasing equipment clearly has its advantages it's not always the ideal solution. From the moment you contact us you will receive excellent service from knowledgeable, professional individuals and a company with decades of experience.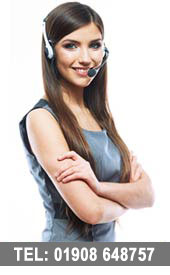 Our sub-contract department finishes over 3 million components per month
Work with a company with decades of experience in component finishing
Reduce your finishing bottleneck with our fast turnaround
Average 24 hour turnaround - based on our delivery performance calculated over 12 months
UK's leading supplier of Vibratory-Barrel & Centrifugal finishing technology
Applications include:
Deburring,
Polishing,
Edge breaking,
Pre-anodise / Pre-plate surface improvement,
Super finishing to 0.03 ra etc.
FREE SAMPLING SERVICE
It couldn't be easier, simply call us on our sample hotline 01908 648757 and we will discuss your specific requirements, give budget prices and arrange trials absolutely free.
We look forward to hearing from you.