Our dedicated
Motorsport Superfinishing

department is ready for your order

Take advantage of our state of the art Superfinishing subcontract service.

With our super fast Superfinishing service we can provide you with a very quick turnaround of your components. From the moment you contact us you will receive excellent service from knowledgeable, professional individuals and a company with decades of experience.
Our subcontract department finishes over 3 million components per month.
Work with a company with decades of experience in component finishing
Reduce your finishing bottleneck with our super fast Super finish turnaround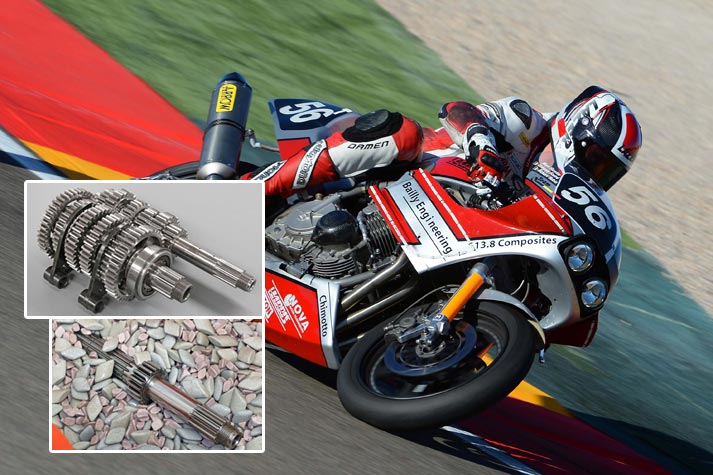 Superfinishing is ideal for:
Racing teams needing reduced contact fatigue
Motorsport for most engine parts

Reduce Contact Fatigue
A smoother surface causes less friction requiring less power to run.
Cooler, Faster & Longer
A smoother surface makes your component run cooler, faster and longer.
Increase component life
Less wear on your component making them more durable.
Super finishing to 0.03 ra
Consistent and accurate close tolerance finishes
Dedicated superfinishing department
We are fully equipped to handle 3,000,000+ components every month
Average 24 hour turnaround
Based on our delivery performance calculated over 12 months
How to increase gear performance with ceramic super-polishing
Super-finishing or ceramic-polishing of components has become hugely popular in many markets, including motorsport.
This video shows old, rusty gears before, during and after the process.
Naturally, components are usually new, but we thought the corroded parts articulate the process best.
The process yields a glass type surface of critical faces with a surface of 0.03 Ra or better.
Super-finishing means reduced friction, reduced power loss through transmission for longer-lasting faster engines.
Find out how »
An example of how we work
A client rang up at 2pm with a bottleneck in their Superfinishing process. At 3.30pm the products arrived with us. In the processer at 4pm, client collects finished product at 10am the next morning. As we said, superfast Superfinishing.