Sample processing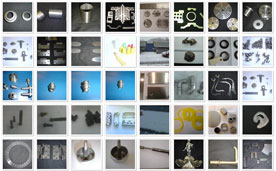 Process analysis is free of charge at PDJ Vibro Ltd. Find out more
40 Vibratory Bowl Finishers in stock now with 0% Finance
Place an order on one of our economy bowl finishers and pay over 12 months.
Finishes include
Deburring
Surface Improve - Ra 0.03
Radius - Polishing
Remove scale - Degreasing
Superfinishing.
Features
Cast polyurethane lining
Heavy duty - Steel fabrication
Vibratory specification motor
Adjustable amplitude
Unload chute.
12 month Guarantee
Benefits
Standardised Quality
Reduce Labour Cost
Nominal Running Cost
In house control
Applications include: Mild Steel - Stainless Steel - Aluminium - Titanium - Brass - Copper - Precious metals – plastic - Tiles.
Technical data sheet
Model

Chamber
Volume
Litres

Chamber
Width
mm

Chamber
Height
mm

Machine
Diameter
mm

Voltage/
Frequency
Weight

Kg
TBT-75
75
225
270
790
400/50
160
TBT-150
150
210
350
1040
400/50
395
TBT-300
300
290
390
1340
400/50
600
Share this Economy Vibratory Bowl