Vibratory Bowls Blog
Read the latest news, developments and opinion pieces on our vibratory bowls from mass finishing specialists PDJ Vibro Ltd.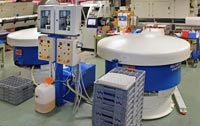 Galvanometers for laser beam steering and scanning in surgical, analytical and other applications include a precision-machined housing in which the stator moves. At the Poole factory of Westwind Air Bearings, which manufactures galvanometer components for its US parent group, Novanta, these coil housings are CNC turned from mild steel bar to within grinding tolerances.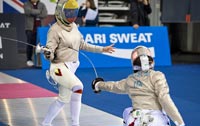 Many fencers around the world including winners at last year's Olympic Games in Rio use weapons manufactured by London firm, Leon Paul Equipment. What many of them may not realise is the level of expertise that goes into ensuring that the foils, epees and sabres are finished to a very high standard.