Superfinishing blog
Read the latest news, developments and opinion pieces on our superfinishing from mass finishing specialists PDJ Vibro Ltd.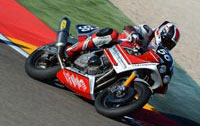 Established in 1989, Nova Racing (www.novaracing.co.uk) is one of the only companies to supply racing gearboxes to the British superbike grids. At its Partridge Green factory in West Sussex, a pair of vibratory bowl finishing machines from PDJ Vibro is employed to polish nearly all of the gears and shafts, after they have been machined and hardened, in a process referred to as superfinishing.
Three new vibratory finishing machines from PDJ Vibro Ltd are helping the Metal Improvement Company (MIC) at its Derby facility to streamline the 'C.A.S.E™' isotropic superfinishing process, which uses a combination of controlled shot peening, surface treatment by oxalic acids and non-abrasive vibratory finishing to enhance the fatigue strength and surface properties of components operating under stress and enable them to resist high stress loadings.