Your one-stop shop for Vibratory Rumblers
Get In Touch With Us
We can provide you quotes, sample processing or simply call you back, just complete the form below. Alternatively call us on 01908 648757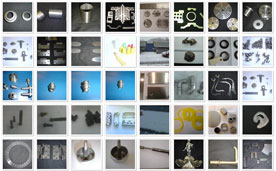 Process analysis is free of charge at PDJ Vibro Ltd. Find out more
PDJ Vibro Supplies the widest range of vibratory bowls and troughs as well as barrels and centrifugal finishing machines. New and used equipment available within 24 hours to suit your budget, together with the right consumables for your application.
120 machines in stock plus 70 tonnes of media for immediate delivery. NO WAITING.
You simply cannot lose whan you buy a PDJ Vibro solution because we offer full cash-back and trade-in guarantees if your original choice is not quite right or your requirements change.
So you always achieve the high-value-added surface improvements you require, economically, wether it involves deburring, edge-breaking, superfinishing / polishing, finishing for pre-anodising / chemical blacking etc.
Let our long experience, free process analysis and top quality equipment help you!
Reasons to call PDJ Vibro for your vibratory rumblers
Buy now pay later terms to ease your cashflow.
Equipment from stock to keep you in production.
Over 120 vibratory finishing machines stocked
Over 70,000 kg of abrasive rumbler media.
Over 5000 litres of finishing compounds.
Practical & technical advice about your application.
Free of charge sample processing
Dedicated sub-contract department with average 24hr turnaround
From the moment you contact us you will receive excellent service from knowledgeable, professional individuals and a company with decades of experience. Call us on 01908 648757