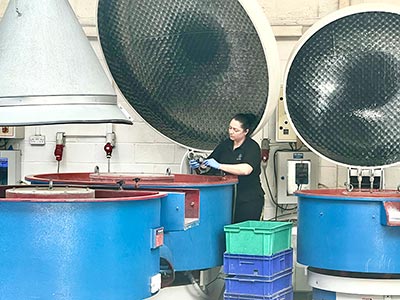 In the manufacturing industry, it can be difficult to manage production spikes and maintain consistent output quality. This is particularly true for processes like deburring and polishing, which can be time-consuming and labour-intensive. Many manufacturers with in-house deburring or polishing solutions often face difficulties in handling overflow work or sudden increases in production. Fortunately, at PDJ Vibro, our expert subcontract finishing services ensure that this is not an issue.
Our Overflow Solution:
PDJ Vibro offers a practical and efficient solution for manufacturers dealing with overflow work or production spikes. Our state-of-the-art subcontract department is equipped to handle additional deburring and polishing tasks, providing a flexible extension to your in-house capabilities.
One of the standout features of our service is the rapid response time. We typically start, if not complete, orders within 24 hours. This quick turnaround time ensures that your production schedules remain on track, even during periods of high demand.
Benefits of Using PDJ Vibro's Subcontract Finishing Services:
Flexibility: Our services provide a flexible solution for handling overflow work, allowing manufacturers to maintain production schedules without overburdening their in-house resources.
Speed: With a commitment to starting or even completing orders within 24 hours, we ensure that production spikes do not lead to significant delays.
Quality: Leveraging our state-of-the-art facilities and expertise at PDJ Vibro we deliver a high-quality finish for all components, maintaining the standards expected by customers.
Cost-Effective: By using our services, manufacturers can avoid the costs associated with scaling up their in-house operations to handle overflow work.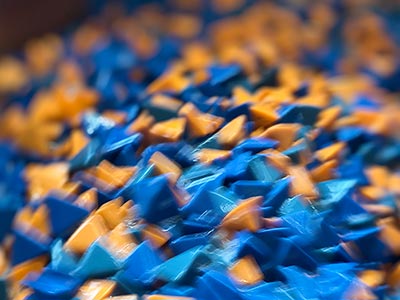 We recognise that it is essential for our customers to be able to adapt quickly to changing demands. At PDJ Vibro, our subcontract finishing services offer a practical solution for managing overflow work and production spikes, ensuring that manufacturers can maintain their production schedules and quality standards. Through our rapid response times and high-quality goods and finishing service, PDJ Vibro is the ideal partner for manufacturers seeking to enhance their flexibility and responsiveness.