In the world of component manufacturing, perception often translates into reality. The look, feel, and finish of a product can significantly influence its perceived value. A well-finished component not only looks good but also feels good to the touch, thereby enhancing the overall user experience. This is where PDJ Vibro Finishing Systems come into play.
The Importance of Perceived Value
Perceived value is a customer's evaluation of the worth of a product based on their perceptions of its benefits and costs. It's a crucial factor that influences their purchasing decisions. A product with a high perceived value is more likely to be chosen over its competitors.
A well-finished component can significantly boost the perceived value of a product. It enhances the product's aesthetic appeal, increases its durability, and contributes to a positive brand image. Moreover, a good finish can improve the functionality of a component, making it more efficient and reliable.
PDJ Vibro Finishing Systems: Quality and Affordability
PDJ Vibro is a leading provider of metal finishing, vibratory, barrel, and high energy centrifugal deburring, polishing, and surface finishing machines. Their systems offer established processes that have been employed successfully throughout the UK. PDJ Vibro's finishing systems are designed to deliver the best results without breaking the bank. They offer a range of equipment, including Vibratory Circular Bowls designed to process small to medium-sized components, and Barrel Finishing machines for small robust components requiring an aggressive process.
Their Centrifugal Disc Finishers can achieve super finishing to 0.03 ra, providing consistent and accurate close tolerance finishes. This smoother surface makes your component run cooler, faster, and longer, enhancing its performance and lifespan.
Same or Next Day Finishing Service
In addition to providing top-notch finishing systems, PDJ Vibro also offers a same or next day finishing service. You can send your parts to PDJ Vibro, and they will take care of the finishing process for you. This service is a convenient solution for businesses that need quick turnarounds without compromising on quality.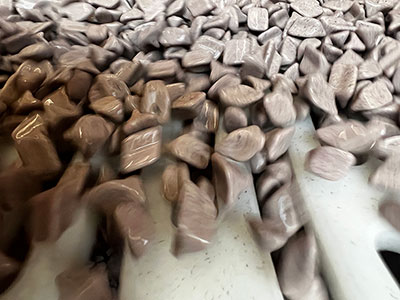 Conclusion
The perceived value of a product plays a significant role in its success in the market. Investing in a high-quality finishing system like PDJ Vibro can significantly enhance the perceived value of your products, giving you a competitive edge. Whether you choose to purchase a PDJ Vibro finishing system or utilise their same or next day finishing service, you can expect top-quality results that boost the perceived value of your components.